Fine Art Photography with felt vest
Some of you may know: in my former life I worked as a graphic designer for textile industries.
Ever since I love painting and composing digitally. For me it's nearly as much fun as felt & textile art. But I have to keep attention, not to spent too much time on my computer, as this can easily get me into depression.
This tendance to feel bad after long time in front of a screen is also why I stopped working as a graphic designer and started my felt & textile art business.
Photo composition to hide my bad photo skills
When I started selling my felt art on-line I was a very bad photographer. My graphic design and photo retouching skills where of huge help as it was necessary to retouch and even digitally compose photos to make them look appealing!.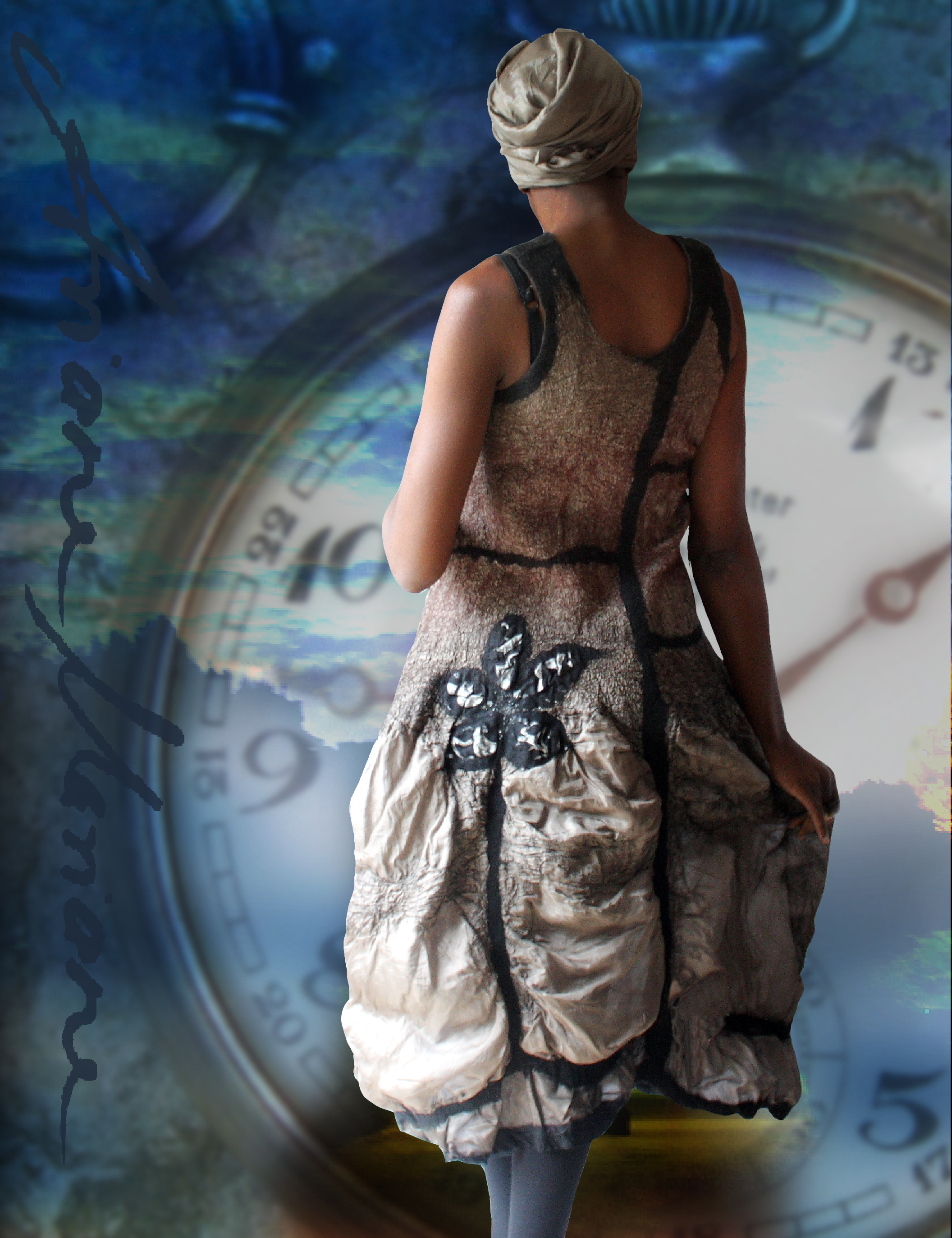 Ever since I tried to progress in photography and finally worked less with photo composition. To make better photos I also take online classes one a regular base. Recently I attempted a class by fine art artist & photographer Brooke Shaden.
Her teaching and amazing work brought me back to digital composing. I may have learnt few about photographing in her class but a lot about fusing :).
It allowed me also to see the digital composition as an art form in itself and nit just a way of making bad photos look better!

Here is what I recently came up with after Brooke's class.
Hope you like it !? There will be more!
Thanks Brooke!!!
PS.: Have you recognized the art vest? It's the same you can see in the "making of an art vest" video here.